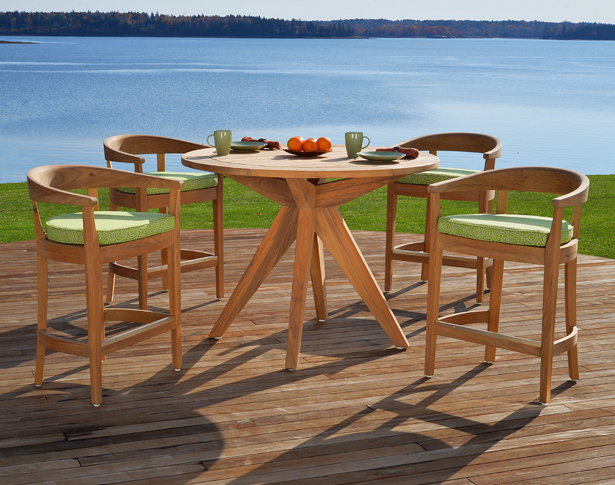 BARE WOODS 
We offer furniture in bare teak and mahogany wood.  Left untreated, both will naturally weather to a silver gray.
MAHOGANY
A natural characteristic of mahogany is its red pigment. When new furniture gets wet, the red pigment washes away from the wood and can temporarily discolor cushions and patios. We recommend removing any cushions prior to rainy weather until the silvery gray seasoning occurs. 
TEAK
Bare teak left untreated will season to a silvery gray patina.  Oiled teak finish is also available. Cleaning and reapplication of teak oil may be necessary 1-2 times a year to maintain oiled appearance. 
Learn how to care for bare teak and mahogany here.