We use Awlgrip® paint, a durable marine and aviation finish, because it endures the elements and requires minimal care. Periodic cleaning and routine maintenance will extend the life of your furniture and ensure it always looks its best.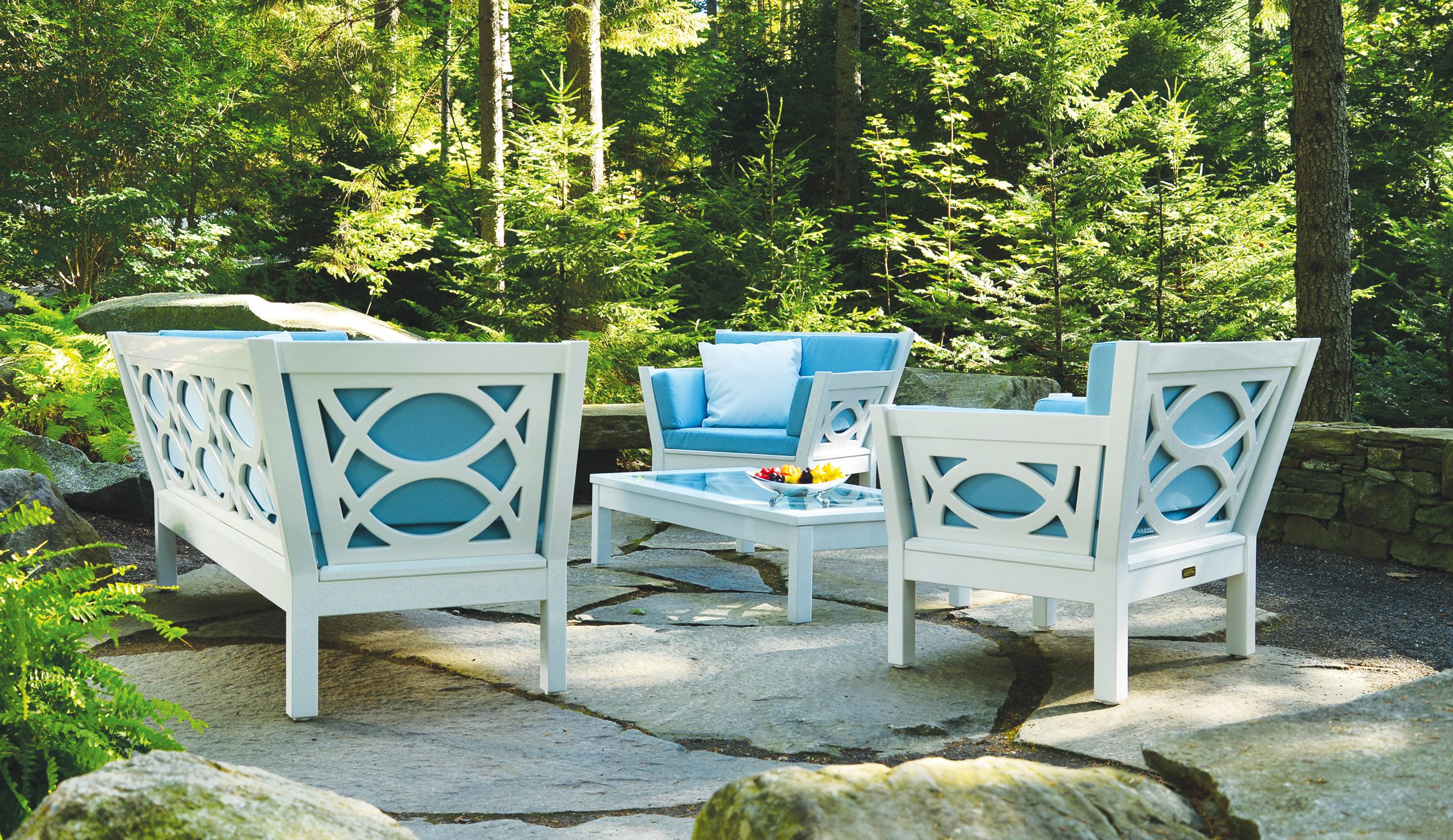 CARE & CLEANING
Wash the surface regularly with mild detergent and water. We recommend Awlwash® 73234, designed for use on Awlgrip finishes.
Use only mild solvents to remove stubborn stains, such as Awlwash® Wash Down Concentrate 73234. Apply with a soft clean cloth, following manufacturer's instructions carefully. Tough stains can be removed with most fingernail polish removers. Wipe up solvents quickly. Do not allow to dry or puddle. Wash with mild detergent and water to remove solvent residue.
Completely rinse all surfaces after cleaning. Latent solvent and detergent residue can attack the topcoat.
Wipe off alcohol or acidic spills immediately, as they can dull the finish.
To help maintain and restore gloss, we recommend Awlcare® 73240. It will remove mild stains, water spots, oil, grease and soot residue while leaving a non-yellowing, protective polymer coating which will last through multiple washings.
Do not wax except to temporarily restore gloss to small scuffs and scratches. Wax build-up ages and yellows very rapidly, collecting dirt.
Do not use abrasives, scratch pads, or polishing compounds as they will scratch the surface, giving dirt a place to cling while wearing out the resin layer. Using abrasives of any kind will reduce the overall life of the finish.
Do not use teak cleaners on painted furniture. Teak cleaners contain acids or caustic agents that will stain and discolor the topcoat.
Avoid allowing wet cushions or towels to trap and hold moisture against the finish.
Do not leave your furniture under rain gutters or run-off areas. Dirt and ice build-up between slats can cause damage.
We recommend covers during long periods of nonuse to extend the life of the finish.