Teak and mahogany furniture left untreated will naturally weather to a silver gray. Teak can be oiled with teak oil to preserve the original color. Mahogany furniture is offered bare or with our Seasoned Wood finish that accelerates the natural "seasoning" process.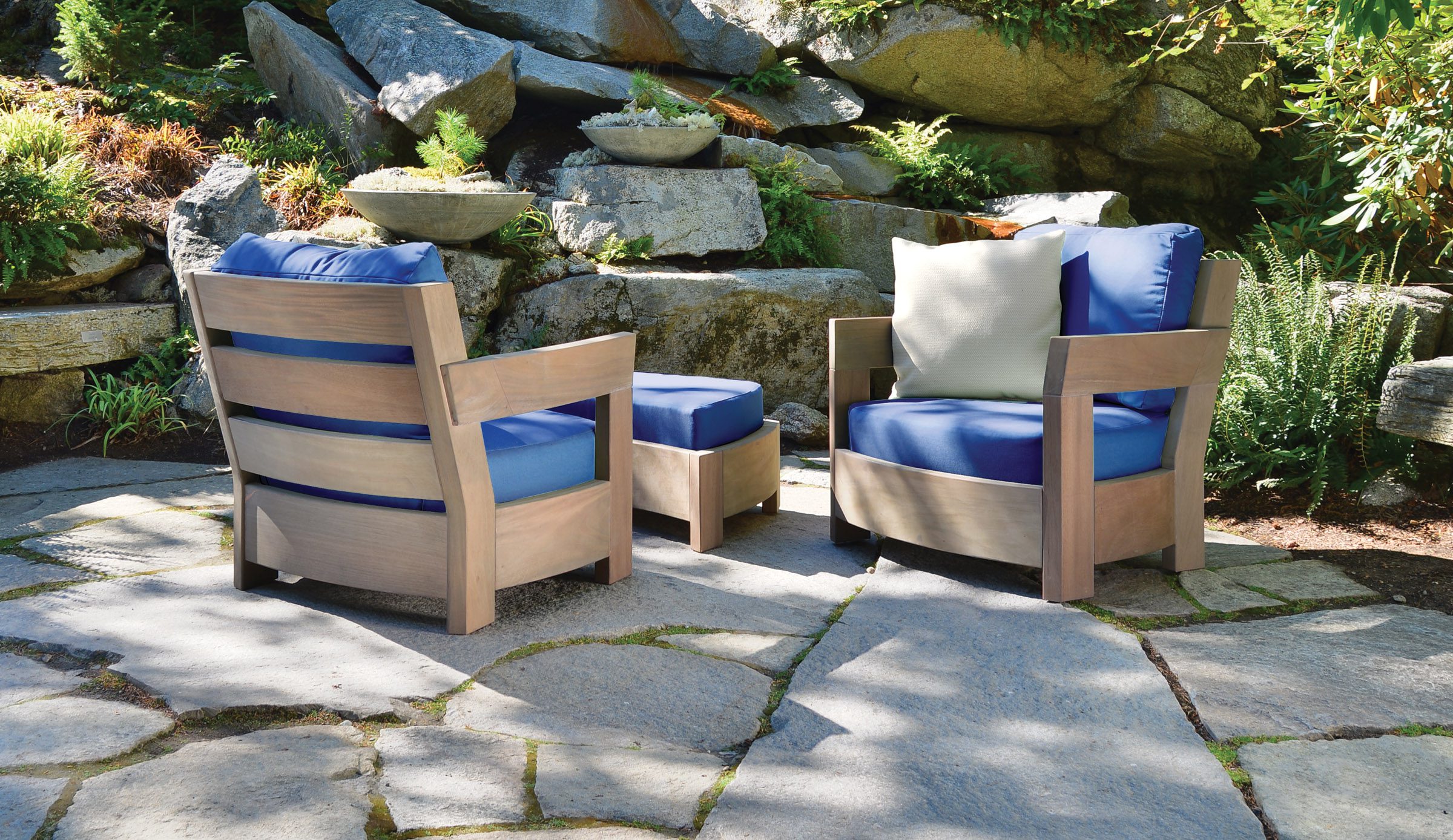 CARE & CLEANING FOR TEAK, MAHOGANY & SEASONED WOOD
Periodic cleaning is recommended for bare woods, whether oiled, seasoned or unfinished. First smooth the surface with a light sanding using 120-grit sandpaper. Be aware that aggressive sanding will remove the "seasoned" silvery gray look. The surface can then be cleaned by using a quality wood cleaner available at marinas and most hardware stores. We recommend Teak Brite® Cleaner for light or heavy duty cleaning. A combination of bleach, TSP (trisodium phosphate) and water is also helpful for cleaning mildew and algae. For best results, follow manufacturer's instructions.
BARE TEAK
If oiled teak is requested when an order is placed, teak furniture is finished with teak oil (available at most hardware stores). To retain original color, we recommend Teak Brite® teak oil. Reapply following manufacturer's instructions. All surfaces must be clean, sound, dry and free of any dirt, dust, oils and mildew. Reapplication may be necessary as often as 1-2 times a year, especially on table tops, to maintain the oiled appearance. Do not apply oil if the silvery gray patina is desired.
BARE MAHOGANY
A natural characteristic of mahogany is its red pigment. When new furniture gets wet, the red pigment washes away over a short time, depending on exposure, eventually turning the wood gray. The pigment that washes from the wood can temporarily discolor cushions and patios. We recommend removing any cushions prior to rainy weather until the silvery gray effect occurs.
SEASONED WOOD
The seasoned wood finish will progress to the silvery gray, naturally weathered, condition in 3-6 months, depending on exposure. Seasoned wood finish reduces the time necessary to attain the silvery gray appearance.