CARING FOR CUSHIONS & COVERS
Cushions and covers should be maintained regularly and stored when not in use.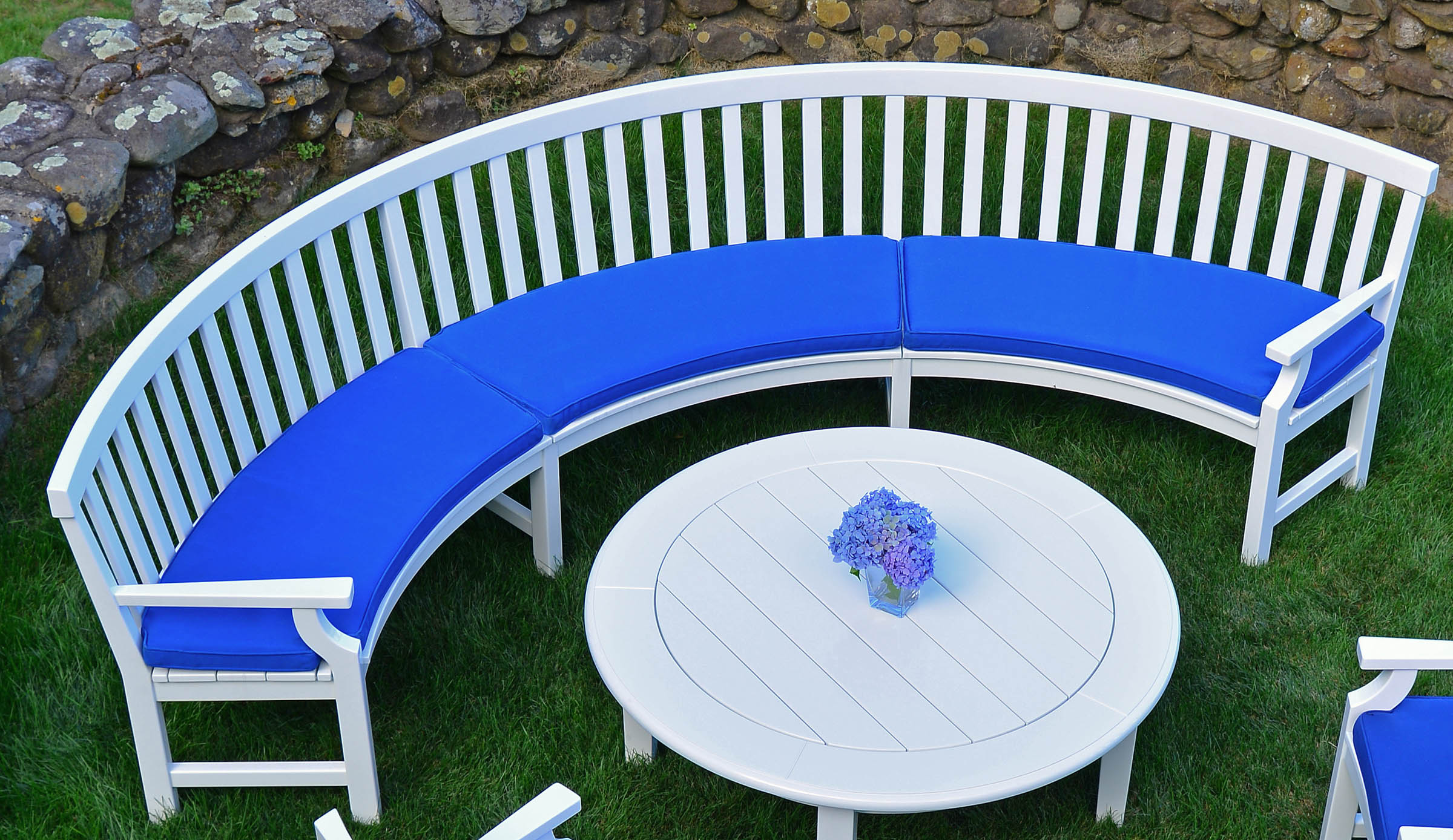 CARE & CLEANING
Sunbrella® fabric should be cleaned on a regular basis to prevent dirt, oils, roof particles, etc., from accumulating on and embedding in the fabric. Cushion foam and cluster fiber filling should be removed prior to cleaning. Brush off any loose dirt. Clean with a mild solution of 1/4 cup of Dawn® dishwashing liquid per gallon of lukewarm water. Use a sponge or a soft bristle brush and rinse thoroughly to remove all soap residue. Allow fabric to air dry.
Spot clean with a light mist of mild soap and water using a spray bottle. Work the solution into the stain by lightly scrubbing. Rinse thoroughly, blot excess moisture with clean soft towel and air dry.
To clean more stubborn stains, soak fabric for 15 minutes in a solution of one cup non-chlorine bleach and 1/4 cup of mild soap per gallon of water. Rinse thoroughly in cold water to remove all soap and air dry. Please note: This method of cleaning may affect the water repellency and fabric should receive an application of an air-curing, water repellent treatment such 303 Fabric Guard. For more information visit www.303products.com.
DO NOT DRY CLEAN, STEAM PRESS OR DRY IN ELECTRIC OR GAS DRYER. Only allow to air dry.
Prior to seasonal storing, cushions and covers made with Sunbrella should be cleaned and allowed to air dry completely. Store in a dry, well ventilated area.
Visit www.sunbrella.com/en-us/how-to-clean for additional care instructions.