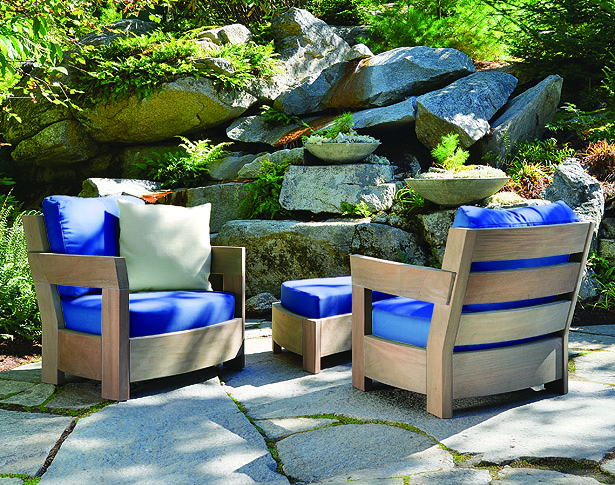 SEASONED WOOD 
We offer furniture in Seasoned Wood to excel the natural weathering process and eliminate pigment staining on cushions and hardscapes.
It is important to note that Seasoned Wood furniture will begin to change color a short time after exposure outdoors.  This is not a wood stain. It is a process designed to reduce the time it will take for furniture to achieve a silver gray patina, typically in 3-6 months depending on exposure.
A natural characteristic of mahogany is its red pigment. When new furniture gets wet, the red pigment washes away from the wood and can temporarily discolor cushions and patios. Seasoned Wood treatment removes this pigment, protecting cushions from staining.