TEAK WITH CLEAR YACHT FINISH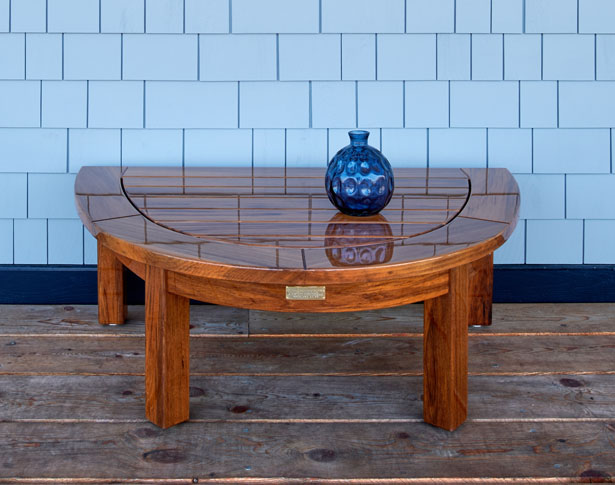 Teak with Clear Yacht Finish highlights the intrinsic beauty of teak wood. Clear finish provides less protection than color, so we strongly recommend limiting its use to interiors or furnishings that will be primarily enjoyed in covered areas such as porches, gazebos, screened rooms, verandas or pavilions. Such as the teak wood of a fine yacht requires annual upkeep, our clear finish will require maintenance when exposed outdoors. Furniture covers are recommended for additional protection.  We warranty teak with clear yacht finish for a period of 1 year, or 2 years with the purchase of furniture covers. Please call for details.
We test our joinery and Weatherend Yacht Finish with the Tide Test.  Two Tides a Day, 365 Days a Year, for three Years on the coast of Maine. See how here.