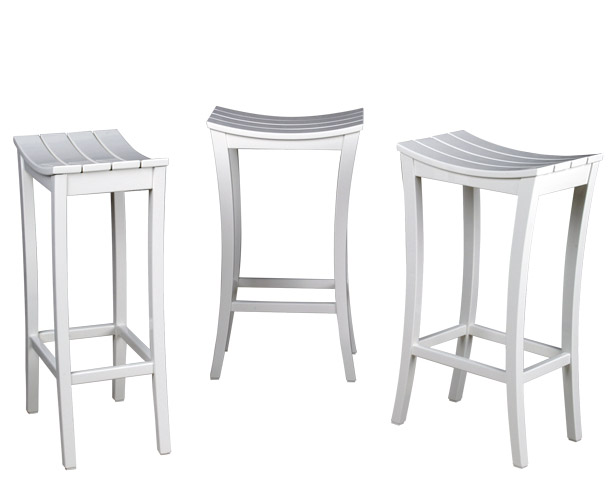 Features: Scooped seat stool, perfect for kitchen or bar use.
Options:
Custom sizes
Cushions & Covers
Umbrellas
Dimensions:
18"W x 12"D x 32"H
Dimensions rounded up to nearest inch. Call for drawings.

Weatherend builds heirloom quality outdoor furniture that defines sustainability. Every year we refinish pieces that have been outdoors for 25 - 30 years, ensuring generations of use. Learn about Weatherend Sustainability.